I am not confident — at all.
Think Mia Thermopolis only before she was confident enough to stand before the Genovian crowd or Jossie Grossie in Never Been Kissed.
I'm awkward. I laugh in a really unladylike manner and I would dress up in my beat up Converse (it has been with me since 2004, so proud of that!) and my favorite worn out men's shirt everyday if I could.
Blow drying my hair takes way too much effort and putting on face paint (err make up) is not even thought of.
Basically, I'm a guy in a girl's body. I also don't like fussing over things. I love glitter and arts and all that but I am a mess when it comes to putting decorations and the like together. I also don't like shopping and would rather spend countless of hours in a bookstore trying to figure out how I can extend my rather thrifty budget.
I also do not like "clubbing" or going on dates (I am not ready to be in a serious relationship and most guys my age are not either so why waste precious time I could be spending on Big Bang Theory?!) or just "hanging".
So that makes me a hermit. I live in the bubble of work, good books, bad TV shows and the occasional basketball game.
And you know what happens whenever a hermit comes across people — they droop their shoulders and find the nearest wall.
Yes, my dear friend, I was never the life of the party and I would forever be plagued by the fat girl "monica geller" syndrome and still there are good days, but there are also days when I would always feel like an outsider looking in.
So I'm extra grateful today to have a friend like Dea Lambo: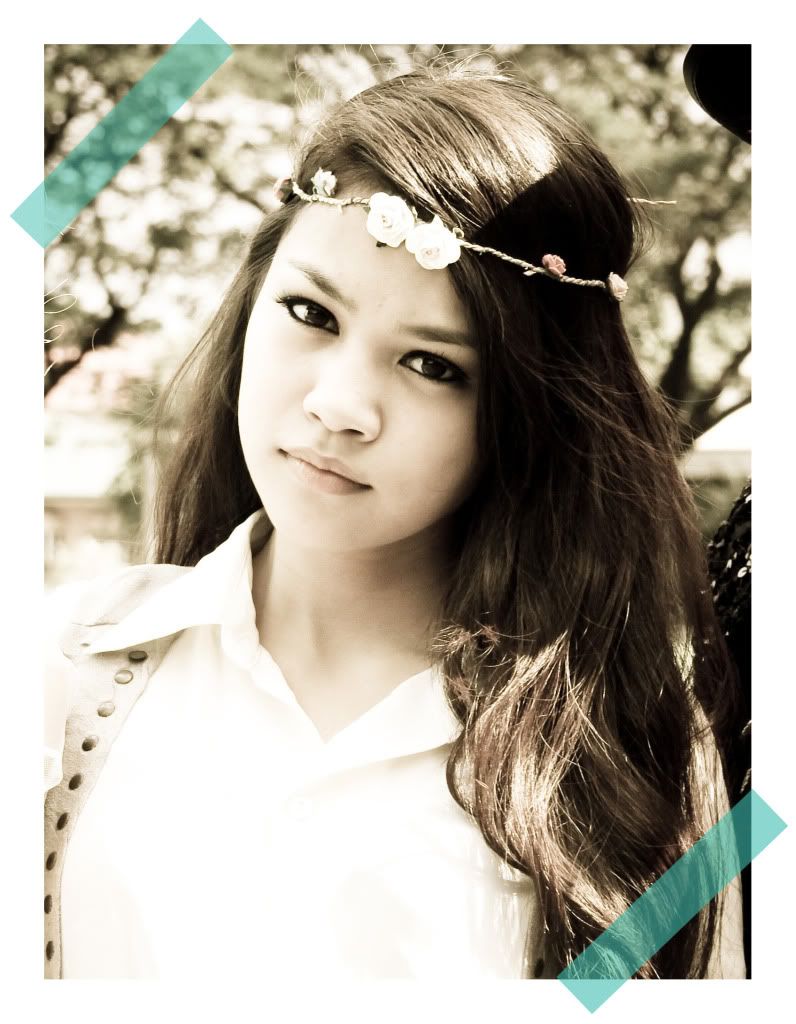 Check out Dea's Cool Adventures: Deadaily.tumblr.com
Dea was Carl's classmate in high school and I (act, pretend) to be her older sister, but most of the time, she is the wise one who gives me words of encouragement.
I'd like to think that if Dea and I went to high school at the same time we wouldn't be friends because I was the dark and brooding wallpaper and Dea is just the life of the party. She is lively, has that ridiculously awesome accent and has the best fashion sense of anyone I know! She also has that "guy's girl" attitude that doesn't make her clingy, insecure or needy.
Basically, she is everything I wanted (want?) to be in high school. Now that she's in college, her awesomeness just duplicated and she has a lot of friends and even better fashion sense!
But the best part of Dea is not just that she's stylish, beautiful and cool (yay, the dork finally gets a cool friend!) is her big heart.
She is wonderfully one of a kind and has a heart that just cares for everyone around her. I am so blessed to be her friend and she inspires me to be a better person in every sense of the word!
She also inspires me to "go-get it" and also reminds me that I don't have to hide in my Converse or slink away in the corner. Dea makes me feel that just like her, I could actually be cool! Haha!
So lover, just in case you didn't know, I truly appreciate you and I am glad to be your friend!!!
You truly exemplify what the quote below says:
So just in case you see me a little cooler in the next couple of months– you know who to blame, the one and only, Dea Lambo!
Love you lover! 🙂 Thank you for helping in boosting my confidence 🙂